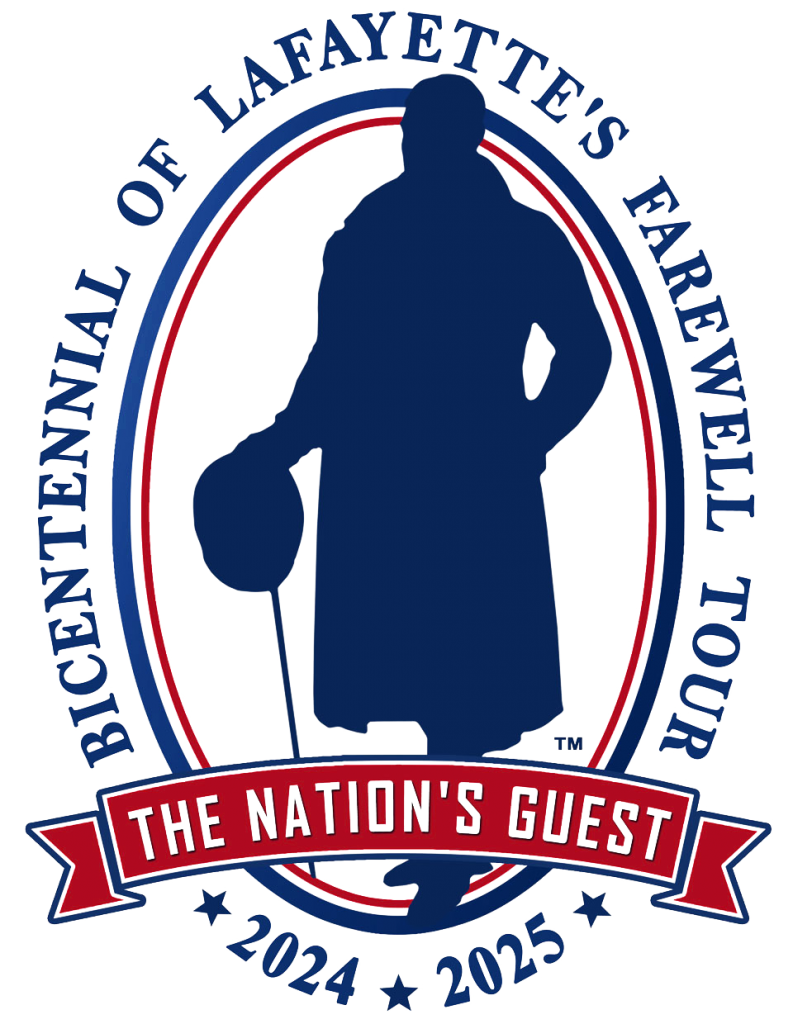 August 16, 2024, kicks off the beginning of this monumental occasion with hundreds of events planned tracing the footsteps of Lafayette on his tour of America as the "Guest of the Nation" between 1824–1825, in the exact order he traveled.
The American Friends of Lafayette
The American Friends of Lafayette established a Bicentennial Committee to commemorate the Farewell Tour of Lafayette. The committee consists of over 300 individuals, representing the 24 states Lafayette visited between 1824–1825. Our mission is to educate everyone, from youth to seniors and from every cultural and ethnic background, on the life and legacy of Lafayette, to celebrate the Franco-American alliance, and to educationally enrich the public through meaningful programming and remembrances.
Galerie de Lafayette